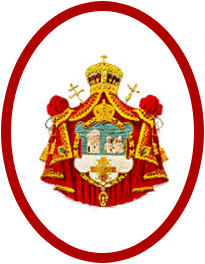 Saints Peter and Paul Serbian Orthodox Church
Nasa Crkva i Srpska Zajednica u Atlanti su proslavile Vaskrs u nedelju 19. Aprila na posedu nase Crkve. Proslava je bila izuzetno dobro organizovana i prisustvovalo je oko 200 nasih parohijana. Organizovan je obilan rucak i fundraising za nasu Nedeljnu skolu. Ucenici nase Nedeljne skole su prodavali uskrsnja jaja i prikupili su novac za potrebe skole. Organizovano je bilo takmicenje u tucanju uskrsnjim jajima. Veliko Hvala svima vama na podrsci i pomoci, a posebno onima koji su direktno i znacajno pomogli organizaciju proslava svojim novcanim donacijama, kao i donacijama u hrani, picu, svom trudu i vremenu.



Our Church and Serbian Community in Atlanta have celebrated the Easter on Sunday the 19th in our Church. Organization of the celebration was exceptional as always and we had about 200 of our parishioners in attendance. We had organized the big and delicious lunch and fundraising for our Sunday school. Our Sunday school students were selling Easter eggs raising the money for the needs of their school. We had also the competition in cracking Easter eggs. One Big Thank you to everyone for support, especially those who helped organization of these events donating money, food, skills and time.