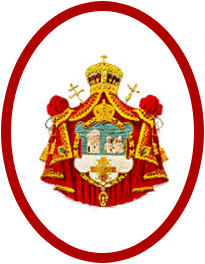 Saints Peter and Paul Serbian Orthodox Church
The Monastery of the Glorious Ascension 2008

U nedelju 24. Avgusta smo posetili Grcki Pravoslavni Manastir Resaca na sjeveru Dzordzije. Otac Nazarijus i ostali kaludjeri i stanovnici Manastira su nas docekali prelepo. Videli smo cudotvornu ikonu Bogorodice sa Isusom i culi predavanje Oca Nazarijusa o Ikoni, o zivotu u Manastiru, o pravoslavnoj tradiciji. Docekali su nas sa ukusno pripremljenim posnim ruckom. Svi smo se osecali izuzetno dobrodosli i nadamo se da ce nam uskoro uzvratiti posetu i da cemo imati prilike da se oduzimo na toplom doceku.

On Sunday August 24 we have visited The Monastery of the Glorious Ascension in Resaca GA. Father Nazarius, Monks and others from the Monastery warmly and beautifully welcomed us. We had a chance to see the Miracles Icon of Virgin Mary with Jesus, and Father Nazarius told us about the Icon, Monastery, and Orthodox tradition. They have prepared delicious fasting food. We all felt so very welcomed and we hope they will give us a chance to welcome them in our church.