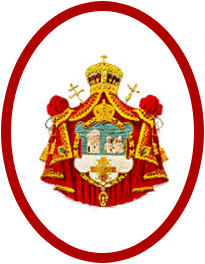 Saints Peter and Paul Serbian Orthodox Church
Dragi parohijani,
Proslava Slave je odrzana 12. jula na nasem Crkvenom posjedu uz muziku i obilje hrane i pica. Okupilo se oko 150 nasih parohijana. Kao i svake godine proslava je bila organizovana na najvecem mogucem nivou. Uz obilje hrane i pica, pripremljen je bio prigodan program sa muzikom uzivo. Obradovali su nas nasa braca i sestre iz Charlotte-a iz Severne Karoline sa prigodnim programom. Zadovoljni smo odzivom volontera koji su nam pomogli u subotu da ocistimo i pripremimo nas posjed. Cinjenica je da se formirala jedna grupa volontera koja nam pomaze svaki put kad nesto treba, te u ime Crkvenog Odbora im se veoma zahvaljujemo. Veliko hvala svima koji su svojim nesebecnim trudom i donacijama pomogli da se proslava Slave odrzi na najvecem mogucem nivou.

Dear parishioners,
We had a beautiful Slava's celebration on July 12th. The celebration was organized at our Church. On Sunday we had the Divine Liturgy with the braking of Slava's bread. Later we had a big party with delicious food, drinks and music, with approximately 150 people in attendance. Our brothers and sisters from Charlotte NC made a beautiful program for our Slava and we thank them a lot! We want to thank everyone that helped to make our Church Slava program a success, and we had many volunteers on Saturday to help clean up around the Church to get ready for the Sunday services. We have a great group of people that volunteer on a regular basis whenever we need help and on behalf of the Church Board we want to thank all of you. Big Thank you to all who helped with this celebration.