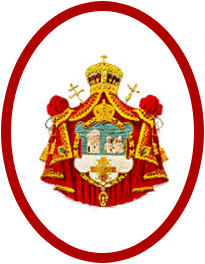 Saints Peter and Paul Serbian Orthodox Church

Spring Cleaning 2009

Proljecna Akcija Ciscenja
Akcija ciscenja crkve i crkvenog posjeda, odrzana 11.4.2009 je bila odlicno organizovana. Ovom prilikom zahvaljujemo se parohijanima koji su uzeli ucesca u akciji: Jovanki Loncaric, Mirki Sundic, Jelki Stanjevic, Aleksandri Lalic, Danijeli Pecanac, Ani Antunovic, Sandri Gambirozi, Marini Pjevic, Peri Surli, Draganu Opacicu, Borislavu Grbi, Miroslvu Misicu, Milanu i Tomislavu Surli, Petru i Goranu Susnjaru,Borisu Braticu i Carol Chatham.
Zahvaljujemo se Jelki Stanjevic i Carol Chatham na odlicno pripremljenom posnom rucku. Bog vas blagoslovio.
Jerej Sasa Turkic

Spring Cleaning 2009
In April we had our first work day at the church. Just like our homes, our church needs constant maintenance and up keep. Volunteers arrived early Saturday morning and did a wonderful job cleaning the church and organizing the Sunday school room. Big Thanks to all the volunteers who were able to help: Jovankai Loncaric, Mirka Sundic, Jelka Stanjevic, Aleksandra Lalic, Danijela Pecanac, Anai Antunovic, Sandra Gambiroza, Marina Pjevic, Peai Surla, Dragan Opacic, Borislav Grba, Miroslv Misic, Milan and Tomislav Surla, Petar and Goran Susnjara,Boris Bratic and Carol Chatham.
Big Thank you to Jelka Stanjevica and Carol Chatham for deliocus sorded lunch. God bless you!
Father Sasa Turkic.