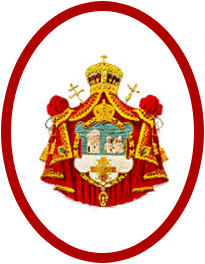 Saints Peter and Paul Serbian Orthodox Church
2010 ST. SAVA PROSLAVA

St. Sava Children's Program a great success!
I ove 2010. godine organizujemo proslavu Sv. Save, djecijeg sveca i zastitnika. Proslava ce ce odrzati u Nedjelju 31. januara poslije liturguje. Uciteljice nedeljne skole Manuela Opacic i Martha McJilton su pripremile program ove priredbe za djecu koji se sastoji iz recitala i pjesama na srpskom i engleskom. Molimo vas da ih kontaktirate i prijavite vase dijete (djecu) da ucestvuje u ovoj priredbi. Ovom prilikom se zahvaljujemo Mihajlu i Dragici Bilakovic i njihovoj cerki Tanji koji ce biti kumovi djecije slave Sv.Save. Ako neko zeli biti kum 2011. god molimo da se javi ocu Sasi. Takodje se zahvaljujemo Kolu Sestara na ideji i ulozenom vremenu i radu oko obezbjedijivanja lijepih poklona za svu djecu koja dodju na proslavu Sv. Save.

We would like to invite all parents to enroll their children in the 2010 St. Sava Children's Program held in our church on Sunday January 31st immediately after Liturgy. Children will be asked to learn and prepare recitations both in English and in Serbian. We will also have a music recital included in the program. Please see Manuela Opacic, Martha McJilton, Simo Tesla or Fr. Sasa to sign up your childrenas soon as possible. This year, Mihajlo and Dragica Bilakovic and their daughter Tanja will be kumovi of Chiledrens St. Sava celebration. Thank you. If you would like to be kumovi for 2011 St. Sava Slava, please contact Fr Sasa. Also, big thank you to Kolo Sisters for idea, and all the time and work they plan to invest to get and prepare nice gifts for all kids present at St. Sava celebration.