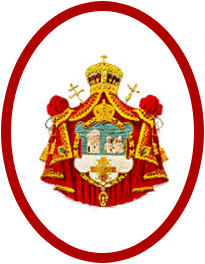 Saints Peter and Paul Serbian Orthodox Church
Picnic / Volleyball Tournament 2008
Leto se jos nije zavrsilo! Nas turnir u odbojci bio je odrzan 30. avgusta na predivnoj travnatoj povrsini iza nase crkve. Sponsori ovog turnira i piknika su bili Slavko Kapetanovic i Gojko Erak. Najbolji tim i pobednik ovog turnira je bio Hurricanes sa Marijanom S., Radovanom B, i Bobom L. Cestitamo! I veliko hvala svima koji su pomogli pri organizaciji ovog turnira i koji su donirali pice, hranu i opremu za odbojku: Gojku, Slavku, Davidu, Grigoriju, Toniju, Momiru, i Branki. Pobednici turnira Hurricanes su dobili tri kvalitetne lopte za odbojku i majice sa ovog zabavnog turnira. Sigurno ce im ostati u predovnoj uspomeni!

Summerís not over yet! On August 30th, our first Volleyball Tournament was held on the grassy fields behind our church. The sponsors of this weekend's Volleyball and picnic tournament were Slavko Kapetanovic and Gojko Erak. The best team to win was the Hurricanes, with Marijana S., Radovan B, and Boba L. Congratulations! And many thanks to all the people who helped organize this tournament and who donated drinks, food, and Volleyball equipment. Gojko, Slavko, David, Grigorije, Tony, Momir, and Branka. The winning team The Hurricanes got three wonderful Volleyballs and t-shirts of this exciting, and fun event. They are sure to keep it as a great memory!

Written by: Viktorija B.