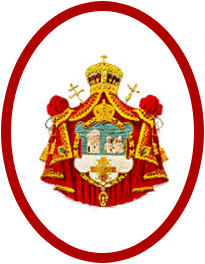 Saints Peter and Paul Serbian Orthodox Church
The Voice - Глас

(Click on the link above and put your name and email address in the email.)
GLAS BY EMAIL
We would like to introduce this communication concept to you. If you would prefer to receive The Glas by email, please sign up to the link above. All email addresses will be kept confidential and not shared with other mailing lists.

GLAS – preko E-mail-a
Ako zelite da primate Glas putem E-maila molimo vas da se upisete na link iznad. Sve email adrese koje imamo ce biti zasticene, u privatnosti i nece biti koristene u bilo koje druge svrhe.